Annabelle Amoros
Frankreich | 2022 | 37 min
Première Internationale
Sprache : Englisch
Untertitel : Französisch
Es fängt mit einer Farbe an: Weiss auf Weiss. So beginnt das Abenteuer der Filmemacherin Annabelle Amoros im hohen Norden Kanadas. Der Wunsch, die Eisbären zu filmen, die sich jeden Herbst zwischen Oktober und November rund um die Stadt Churchill niederlassen und darauf warten, dass sich das Packeis bildet und sie auf Robbenjagd gehen können, treibt sie in dieses Gebiet. Während die Beziehung zwischen wilden Tieren und Menschen oft von der uralten Angst vor dem wilden Tier geprägt ist, sind die Dinge hier komplexer: Zahlreiche Fernsehsendungen über den Eisbären machten ihn zum Star und heute kommen Tausende von Touristen nach Churchill, um ihn zu sehen und zu fotografieren. Weit entfernt von einer wortreichen und belehrenden Reportage zeigt der Film mit einem Quäntchen Humor diese Welt, die auf ihre Zukunft wartet, durch eine zwischen der Aktionsdynamik und der Ruhe der statischen Einstellung wechselnde Erzählung.
Luciano Barisone
2022, Churchill, Polar Bear Town
2018, Big Sister
2018, Les Lucioles
2017, Area 51, Nevada, USA
2016, On the Road
2016, La Maison des lilas
2014, Hunter's Moon
2013, Welcome to my World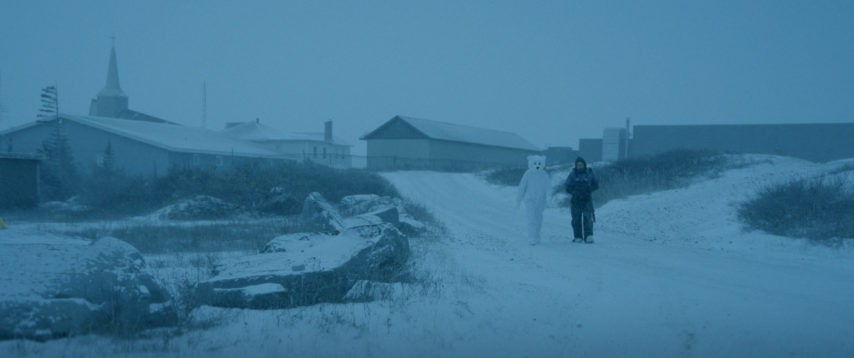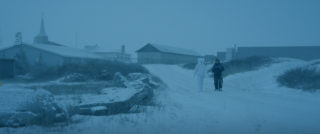 Diesen Film im Kino anschauen
Vom 12/04/2022 18:00 bis am 15/04/2022 18:00
Wenn der Player nicht startet, haben Sie kein/en passenden Pass/Abonnement
Warnhinweis
Die Filme sind geoblockiert und können nur in der Schweiz abgespielt werden. Sie stehen 72 Stunden lang zum Ausleihen zur Verfügung und sind nach dem Start 4 Stunden lang zugänglich.
Wir erinnern Sie daran, dass jeder Versuch, die Werke herunterzuladen, zum Ansehen zu missbrauchen oder zu speichern, strengstens verboten ist. Die online gestellten Filme sind durch ein forensisches Wasserzeichen geschützt, mit dem illegale Downloads nachverfolgt werden können. Wir danken Ihnen für Ihren Beitrag zum Schutz und zur Achtung der Arbeit von Filmemachern.

Das gesamte Team von Visions du Réel
Kamera
Annabelle Amoros
Negin Khazaee
Ton
Annabelle Amoros
Leonore Mercier
Jules Wysocki
Grégoire Chauvot
Produktion
Clarisse TUPIN
PARAISO PRODUCTION
Vertrieb
Camille ALLAIS
PARAISO PRODUCTION
contact@paraisoproduction.fr
+33617849297