बत्तीसी
Nikhil Lama & Siddharth Potade
India | 2023 | 15 min
World premiere
Language : Hindi
Subtitles : French, English
Today is a day of celebration for Ajju: his father is turning 90. However, the old man no longer recognises his loved ones and embarks on a singleminded quest to find his lost dentures. In this playful and humorous film, the protagonist's constant memory losses result in disorienting time slips, and an explosive chaos ensues!
It is a special day for Ajju: he is celebrating his father's 90th birthday. However, the latter is suffering from dementia. He is continually losing his bearings, and has problems recognising his own son. While his party is ongoing, the father embarks on a solitary quest to find his dentures, presumably lost somewhere in the hotel where the celebration is taking place. For him, the hotel is a strangely familiar non-place, completely devoid of memories, which he wanders through in a disconcerting hallucinatory quest for his missing prosthesis. Dentures is an unusual short film which enjoys gently confusing viewers and thwarting their expectations. Guided by the demented wanderings of a disoriented father, the film works a discontinuous and ingenious temporality that ends up in an explosive narrative chaos. This film by Nikhil Lama and Siddharth Potade - who also works for the Indian Bollywood industry - is a quirky, experimental and intimate object, whose narrative is continually challenged by the memory losses of its protagonist.
Bastien Bento
Nikhil Lama & Siddharth Potade
Dentures, 2023
Buy a ticket
This film is screened along with
In the presence of the director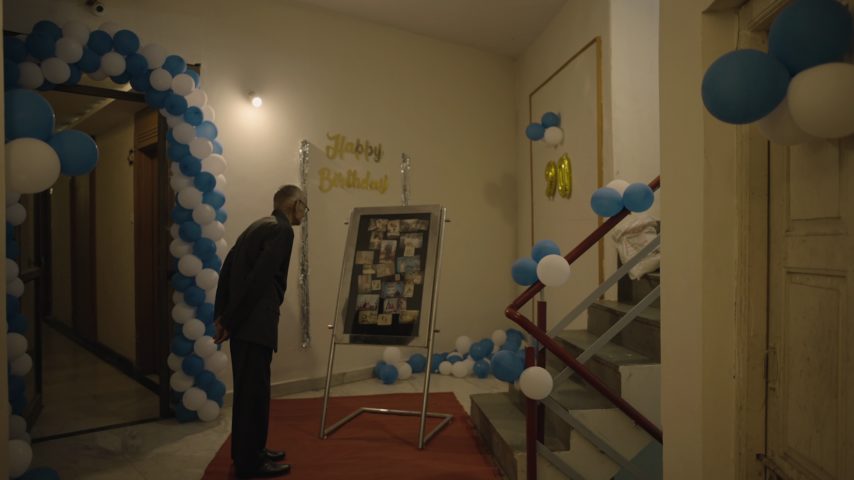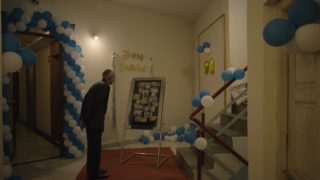 Watch this film in cinemas
From 28/04/2023 18:00 to 01/05/2023 18:00
If the player doesn't play, you don't have the right accreditation/pass
Disclaimer
Les films sont géobloqués et ne peuvent être visionnés qu'en Suisse. Ils sont disponibles à la location pendant 72h et sont accessibles durant 24h une fois le film lancé.
The use of recording devices, cameras or cell phones, as well as any attempt to download the films is strictly prohibited. All films are imprinted with forensic and visible watermarking to trace illegal recordings. We thank you for supporting and protecting the work of the filmmakers.

Visions du Réel team
Screenplay
Nikhil Lama
Siddharth Potade
Sound
Abhijit Chetia
Rahul Rabha
Production
Siddharth Potade
Siddharth Potade
Prabhav Sharma
Sales contact
Siddharth Potade
siddharthpotade@gmail.com
+918108306897