Samuel e a luz
Vinícius Girnys
Brazil, France | 2023 | 66 min
World premiere
Language : Portuguese
Subtitles : French, English
Until the "Light For All" project came along, the inhabitants of Ponta Negra, Brazil, had always lived without electricity. Vinícius Girnys spent six years among them. A gentle yet searing portrait of a changing village, oscillating between shots filmed by candlelight and fireworks imported by the influx of tourists.
Samuel lives in Ponta Negra, a little fishing village on the Paraty coast of Brazil. The arrival of electricity in the village, spearheaded by the "Light For All" initiative, will turn his life upside down. Over the course of six years, between 2016 and 2022, director Vinícius Girnys set out to meet Samuel and his family to "understand how relationships change" as a result of this transformation. While for some members of the family the arrival of electricity is seen as diabolical, for others it offers comfort and a less restrictive daily life – in particular relieving the burden of carrying kilos of laundry to be washed in the river upstream of their makeshift homes. Some see this as an upgrade and a great business opportunity, while others only see the seeds of corruption. Little by little, the Garden of Eden emerges as a metaphorical lens. But the filmmaker does not seek to impose a didactic vision of this arrival of electricity. He strives to "show a community faced with radical changes in a disastrous social and environmental context, at a human scale", as well as its long-term consequences, in particular the arrival of tourism. For this, he creates moments of "fictionalisation of reality", in a gentle and incandescent portrait of this changing village that oscillates between shots filmed by candlelight – worthy of a De La Tour painting – and fireworks imported by tourists.
Charlotte Serrand
Samuel and the Light, 2023
Benèze, 2019
Le Pilote aveugle du Concorde, 2017
Le T-shirt, 2016
Buy a ticket
This film is screened along with
In the presence of the director
Wednesday 26 April, 18:15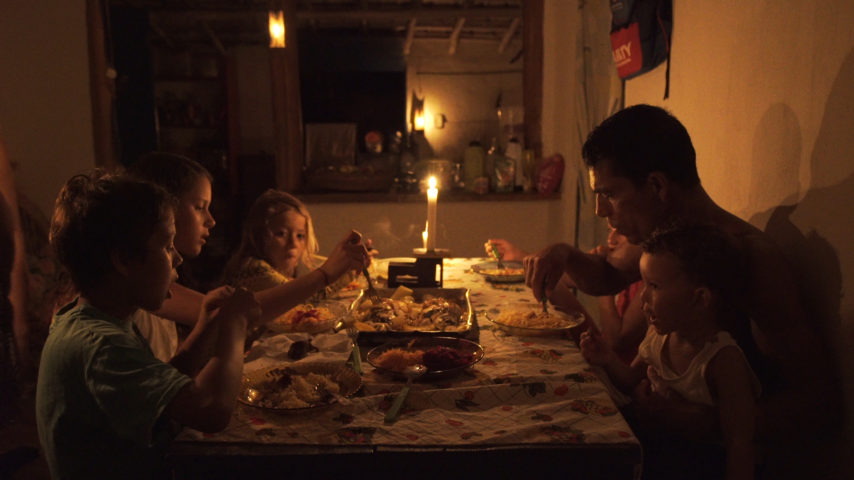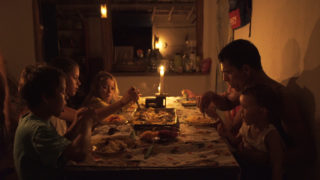 Watch this film in cinemas
From 28/04/2023 18:00 to 01/05/2023 18:00
If the player doesn't play, you don't have the right accreditation/pass
Disclaimer
Les films sont géobloqués et ne peuvent être visionnés qu'en Suisse. Ils sont disponibles à la location pendant 72h et sont accessibles durant 24h une fois le film lancé.
The use of recording devices, cameras or cell phones, as well as any attempt to download the films is strictly prohibited. All films are imprinted with forensic and visible watermarking to trace illegal recordings. We thank you for supporting and protecting the work of the filmmakers.

Visions du Réel team
Photography
Pedro Cortese
Chico Bahia
Olívia Pedroso
Vinícius Girnys
Sound
Fernando Pereira dos Santos
Daniel Turini
Henrique Chiurciu
Matéo Rousson
Editing
Tom Laterza
Vinícius Girnys
Production
Fernando Pereira
Sendero Filmes
Philippe Aussel
Le Lokal Production
Sales contact
Cindy Cornic
Le Lokal Production
cindy.cornic@gmail.com
+336 69 63 29 22