Narges Kalhor
Iran, Germany | 2023 | 8 min
World premiere
Language : Farsi
Subtitles : French, English
Iran, 16 September 2022. Mahsa Amini dies after being beaten by the morality police. Demonstrations follow, bringing together thousands of women severely repressed by the regime. Narges Kahlor explores the videos of these revolts published on social media, paying tribute to these defenders of the people armed with telephones.
Sensitive Content starts with a deep breath. A last intake of air before eight minutes of freediving into the heart of the Iranian regime's repression. On 16 September 2022, Mahsa Amini was beaten to death by the morality police. This led to demonstrations where thousands of women fought for their rights, and which were brutally repressed by the regime. Germany-based Iranian filmmaker Narges Kahlor (In the Name of Scheherazade, VdR 2019) explores the videos of these uprisings posted on social media. The Instagram-formatted images are initially blurred, and display a crossed-out eye symbol, warning social media viewers that the content uploaded is violent or explicit. Once the images are unblurred, these videos, filmed by the population, show the regime's savagery and obsession in repressing the rebellion. But it also shows the determination of these new sentries of the people, who continue to fight by challenging the regime on a daily basis, smartphone in hand.
Aurélien Marsais
Sensitive Content, 2023
SuperEnki From Osterwald, 2021
In The Name of Scheherazade or The First Beergarden in Tehran, 2019
Gis, 2016
Lavashak, 2014
Kafan, 2014
Shoot me, 2013
Munich-Tehran, 2011
Buy a ticket
This film is screened along with
In the presence of the director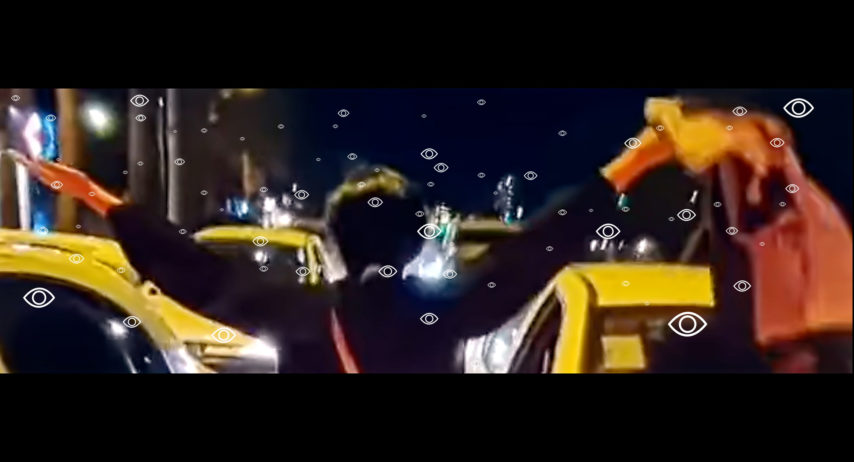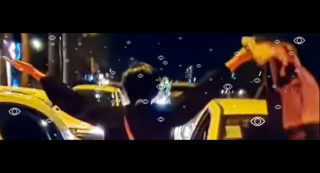 Watch this film in cinemas
From 26/04/2023 18:00 to 29/04/2023 18:00
If the player doesn't play, you don't have the right accreditation/pass
Disclaimer
Les films sont géobloqués et ne peuvent être visionnés qu'en Suisse. Ils sont disponibles à la location pendant 72h et sont accessibles durant 24h une fois le film lancé.
The use of recording devices, cameras or cell phones, as well as any attempt to download the films is strictly prohibited. All films are imprinted with forensic and visible watermarking to trace illegal recordings. We thank you for supporting and protecting the work of the filmmakers.

Visions du Réel team
Production
Nicholas Coleman
Oasysdigital GmbH
Sales contact
Nicholas Coleman
Oasysdigital
Nicholas@oasysdigital.com