Los Saldos
Raúl Capdevila Murillo
Spain | 2022 | 76 min
World premiere
Language : Spanish
Subtitles : French, English
The life of a farmer in north-western Spain is turned upside down when his son returns home from the city. Under the guise of a western opening in bright light, the film gradually plunges into a darker world to relate what remains of farming culture today. The situation crescendoes to a dazzling, dramatic final shot.
José Ramón Capdevila lives in Binéfar, a village located in the province of Huesca, at the foot of the Pyrenees. He is a farmer, struggling (like many others in the same situation) with a drastic change in his social environment, since a large industrial abattoir was built in the region. His already complicated life is turned upside down upon learning that his filmmaker son Raúl, who had gone to work and live in the city, is to return home. The film follows a city-dweller's reintegration into rural life as well as the dramatic condition of the countryside. At the same time, it is witness to a change in filmmaking - Raúl Capdevila Murillo directed the remarkable Judas in 2017. Remainders, which opens in bright light, gradually plunges us into the darker world of what remains of farming culture today. The situation builds to a strong crescendo, exploring the most profound reasons behind this malaise, ending on a dazzling, dramatic final shot.
Luciano Barisone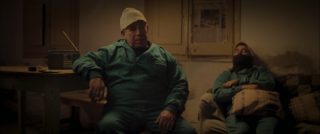 Watch this film in cinemas
From 12/04/2022 18:00 to 15/04/2022 18:00
If the player doesn't play, you don't have the right accreditation/pass
Disclaimer
The films are geoblocked and may only be watched from Switzerland. They are rentable during 72h and a playback of 4h. As you've started this film, you have now 4h to complete your screening.
The use of recording devices, cameras or cell phones, as well as any attempt to download the films is strictly prohibited. All films are imprinted with forensic and visible watermarking to trace illegal recordings. We thank you for supporting and protecting the work of the filmmakers.

Visions du Réel team
Sound
Javier Serrat
Guillermo Rojo
Gonzalo Sanz
Pablo Rivas
Music
Guillermo Rojo
Gonzalo Sanz
Irene Ivankovà
Production
Andrés Sanjurjo García
Acariño Films
Sales contact
Andrés Sanjurjo
Acariño Films
andressanjurjogarcia@gmail.com
+34625863410