La Merveilleuse douleur du Gênet
Olivia Ginevra Calcaterra
Switzerland | 2023 | 22 min
World premiere
Languages : Spanish, Italian
Subtitles : French, English
Greyhound racing makes an impression. Not only for the speed of the dogs, but for the recklessness of humans towards animals. With a profound narrative voice and precise images, Olivia Calcaterra manages to capture the tension between the people who train dogs to race and then abandon them, and the people who rescue them.
The Wonderful Pain of the Wild Broom, 2023
Oïdium, 2021
Lovechild, so Happy Together, 2021
Buy a ticket
This film is screened along with
In the presence of the director
Wednesday 26 April, 18:00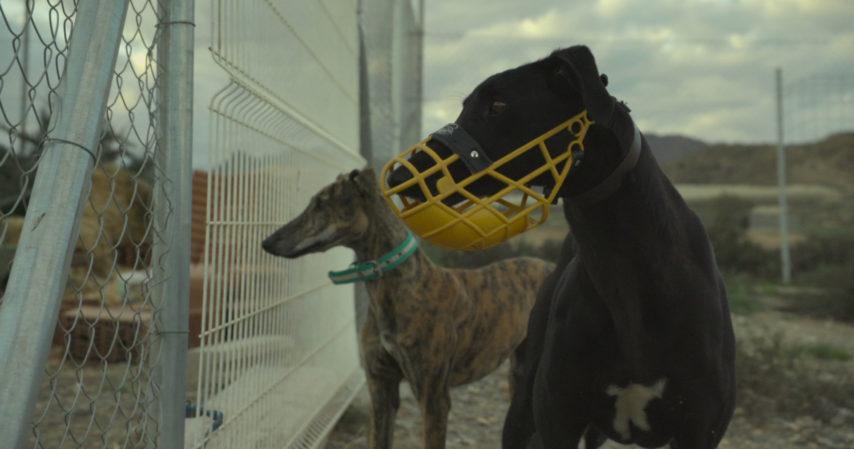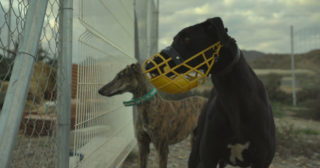 Watch this film in cinemas
From 27/04/2023 18:00 to 30/04/2023 18:00
If the player doesn't play, you don't have the right accreditation/pass
Disclaimer
Les films sont géobloqués et ne peuvent être visionnés qu'en Suisse. Ils sont disponibles à la location pendant 72h et sont accessibles durant 24h une fois le film lancé.
The use of recording devices, cameras or cell phones, as well as any attempt to download the films is strictly prohibited. All films are imprinted with forensic and visible watermarking to trace illegal recordings. We thank you for supporting and protecting the work of the filmmakers.

Visions du Réel team
Screenplay
Olivia Ginevra Calcaterra
Sound
Vittorio Castellano
Maria Luiza Brandao Vaz
Pol Barrelet
Production
Nicola Genni
PIC-FILM SA
Pauline Gygax
Jean-Guillaume Sonnier
ECAL
Sales contact
Jean-Guillaume Sonnier
ECAL / Ecole Cantonale d'art de Lausanne
jean_guillaume.sonnier@ecal.ch