Алоє, фікус, авокадо і 6 драцен
Marta Smerechynska
France, Ukraine | 2023 | 8 min
World premiere
Language : Ukrainian
Subtitles : English, French
What to take, what to leave? How important are material possessions when you're trying to save your life? Packages from Ukraine – filled with everything and nothing – wait patiently under a bridge to be found, while a voice stirs memories of frivolous and treasured personal effects, in an apparent heart-breaking farewell letter to Kiev.
One Aloe, One Ficus, One Avocado and Six Dracaenas, 2023
Diary of a Bride of Christ, 2022
Buy a ticket
This film is screened along with
In the presence of the director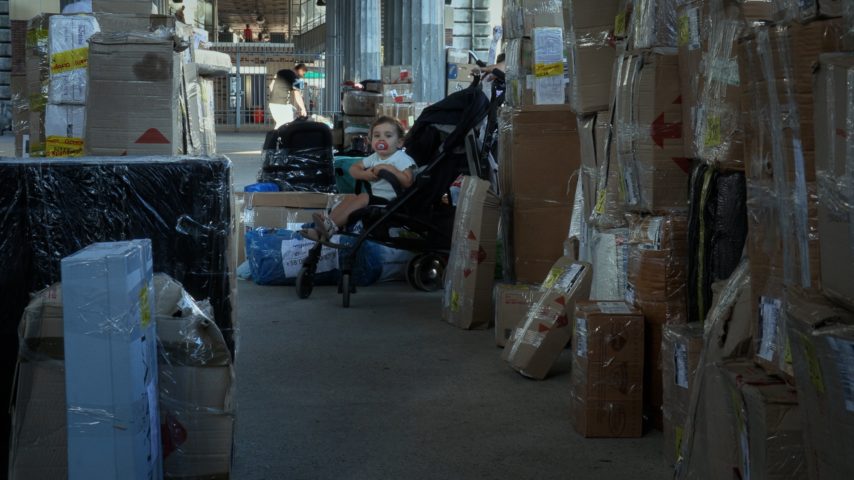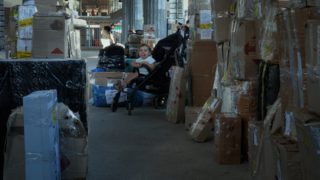 Watch this film in cinemas
From 26/04/2023 18:00 to 29/04/2023 18:00
If the player doesn't play, you don't have the right accreditation/pass
Disclaimer
Les films sont géobloqués et ne peuvent être visionnés qu'en Suisse. Ils sont disponibles à la location pendant 72h et sont accessibles durant 24h une fois le film lancé.
The use of recording devices, cameras or cell phones, as well as any attempt to download the films is strictly prohibited. All films are imprinted with forensic and visible watermarking to trace illegal recordings. We thank you for supporting and protecting the work of the filmmakers.

Visions du Réel team
Screenplay
Marta Smerechynska
Kateryna Babkina
Photography
Asma Benazouz
Sarp Uzunoglu
Sound
Karina Rezhevska
Camille Montocchio
Editing
Marta Smerechynska
Isidore Bethel
Production
Marta Smerechynska
Julie Tingaud
La Fémis
Sales contact
Marta Smerechynska
msmerechynska@gmail.com
+380507303701