Una volta ancora
Giulia Di Maggio
Italy | 2022 | 17 min
International Premiere
Language : Italian
Subtitles : French, English
Beach cabins are dismantled at the end of summer, revealing large stretches of sand to make way for winter. But when summer returns, crowds of holidaymakers invade this Sicilian beach, providing the material for colourful comic sketches. Giulia di Maggio observes them in this playful and perfectly executed Tati-esque portrait.
Once Again, 2023
Le Fenne, 2023 
Il periodo, 2022 
Una volta ancora, 2021 
Il treno dei desideri, 2020 
Buy a ticket
This film is screened along with
In the presence of the director
Wednesday 26 April, 18:00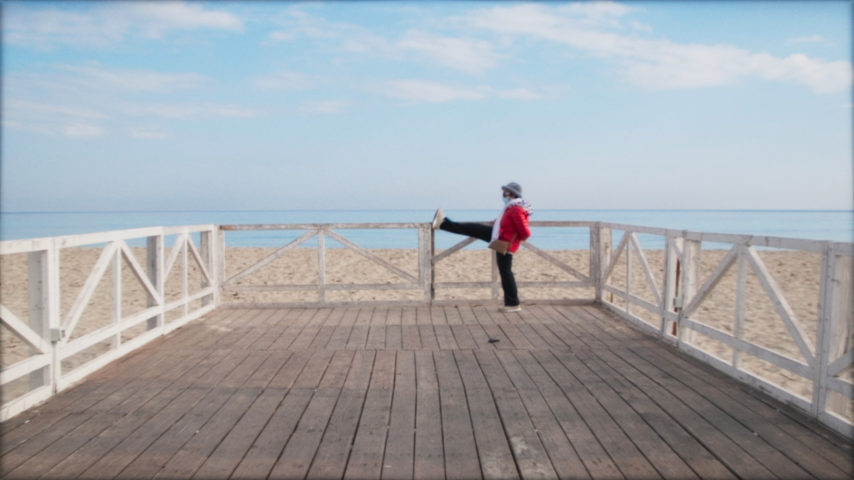 Watch this film in cinemas
From 27/04/2023 18:00 to 30/04/2023 18:00
If the player doesn't play, you don't have the right accreditation/pass
Disclaimer
Les films sont géobloqués et ne peuvent être visionnés qu'en Suisse. Ils sont disponibles à la location pendant 72h et sont accessibles durant 24h une fois le film lancé.
The use of recording devices, cameras or cell phones, as well as any attempt to download the films is strictly prohibited. All films are imprinted with forensic and visible watermarking to trace illegal recordings. We thank you for supporting and protecting the work of the filmmakers.

Visions du Réel team
Production
Centro Sperimentale di Cinematografia of Palermo National film school
Sales contact
Giusy Gulino
Centro Sperimentale di Cinematografia
circolazionesnc@fondazionecsc.it
+393440455095