Il posto
Mattia Colombo & Gianluca Matarrese
Italy, France | 2022 | 75 min
World premiere
Language : Italian
Subtitles : English, French
Every month, hundreds of unemployed nurses travel from the south to the north of Italy in search of work. Two of them organise the trips by overnight buses; a long journey of hope that often leads to nothing at all. Shot as a road movie, the two filmmakers paint a pitiless portrait of modern Italy before, during and after the health crisis.
The journey from the South to the North of Italy has long been one of emigration: a path followed by a multitude of men and women who needed to escape unemployment and poverty. This situation has always existed. Nowadays, nurses from the Southern regions cross the country in search of work every month. They will try their luck with the positions advertised in one of the large hospitals in the North. However, there are not enough vacancies for the thousands of applicants, meaning most of them do this several times in the year, which can imply significant expenses. For this reason, two of them have organised trips using overnight buses. The two filmmakers follow them and tell their stories, witnessing their hopes and their fears during a journey that is often made in vain. Through this road-movie, Mattia Colombo and Gianluca Matarrese paint a pitiless portrait of contemporary Italy.
Luciano Barisone
MATTIA COLOMBO
Il Posto - A Steady Job, 2022
Il Passo, 2016
Voglio dormire con te, 2015
Il Velo, 2009
GIANLUCA MATARRESE
Il Posto - A Steady Job, 2022
La Dernière Séance, 2021
Fuori Tutto, 2019
Mon baiser de cinéma, 2014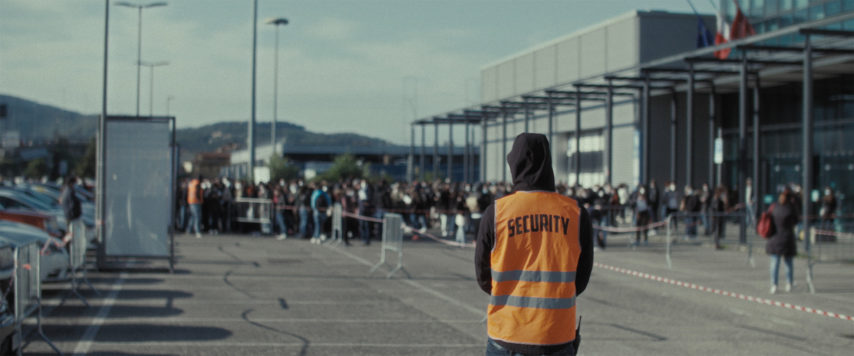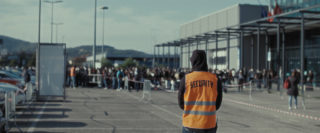 Watch this film in cinemas
From 15/04/2022 18:00 to 18/04/2022 18:00
If the player doesn't play, you don't have the right accreditation/pass
Disclaimer
The films are geoblocked and may only be watched from Switzerland. They are rentable during 72h and a playback of 4h. As you've started this film, you have now 4h to complete your screening.
The use of recording devices, cameras or cell phones, as well as any attempt to download the films is strictly prohibited. All films are imprinted with forensic and visible watermarking to trace illegal recordings. We thank you for supporting and protecting the work of the filmmakers.

Visions du Réel team
Editing
Valentina Cicogna
Giorgia Villa
Production
Giovanni Donfrancesco
Altara Films
Sales contact
Raffaella Pontarelli
Amarena Film
info@amarenafilm.it
+393289250301