Jean-Luc Godard
France | 1995 | 62 min
Language : French
Subtitle : English
"What is a self-portrait? Only painting has given us an answer. Rembrandt and Madame Vigée-Lebrun practised self-portraiture to show themselves to others, but it can also be a way to observe one's own painting. (…)  I think that here I tried to film, to record thought, which is what cinema is made for." Jean-Luc Godard
Jean-Luc's serious childhood face gazes out at us from the mantelpiece above the fireplace. The photograph is partly obscured by the shadow of Jean-Luc himself, whose camera travels over the winter landscapes of Lake Geneva to the filmmaker's inner world, presented in fragments, like a jigsaw whose pieces have the shape of sensations, meditations, literary, pictorial and, of course, cinematographic quotations. This "self-portrait in December", which was originally commissioned by the French production company Gaumont to celebrate its centenary, records a process of thought in movement - cinema's raison d'être, according to Godard: "What was Rembrandt seeking when he set his easel next to the mirror? Probably to see how far painting could go. And then, how far he would follow it, or for how long, (...) since it was the time spent painting itself that he recorded on the canvas. Stripped bare, so to say. Not an ID picture, certainly. Nor a form of soul-searching. Just a question of time. And space gives neither answers, nor speed, nor position. Except perhaps in cinematography, the only system in which moral and physical forces work together."
Emmanuel Chicon
Filmographie sélective
Adieu au langage, 2014
Film socialisme, 2010
Histoire(s) du cinéma,1998
JLG/JLG: Autoportrait de décembre, 1995
Soigne ta droite, 1987
Lettre à F. Buache, 1982
Week-end, 1967
La Chinoise, 1967
Made in USA, 1966
Alphaville, 1965
Pierrot le fou, 1965
Le Mépris, 1963
A bout de souffle, 1960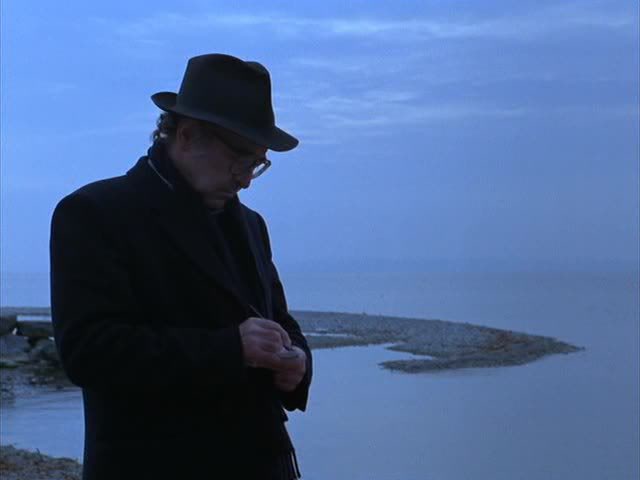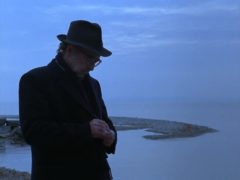 Watch this film in cinemas
From 09/03/2023 14:00 to 12/03/2023 14:00
If the player doesn't play, you don't have the right accreditation/pass
Disclaimer
Les films sont géobloqués et ne peuvent être visionnés qu'en Suisse. Ils sont disponibles à la location pendant 72h et sont accessibles durant 24h une fois le film lancé.
The use of recording devices, cameras or cell phones, as well as any attempt to download the films is strictly prohibited. All films are imprinted with forensic and visible watermarking to trace illegal recordings. We thank you for supporting and protecting the work of the filmmakers.

Visions du Réel team
Photography
Christian Jaquenod
Yves Pouliquen
Editing
Catherine Cormon
Jean-Luc Godard