Julie Sando
Switzerland, Japan | 2022 | 44 min
World premiere
Language : Japanese
Subtitles : English, French
Following several years of absence marked by tragic events, Yukie returns to her grandmother's house in Japan. With Fuku Nashi, the Swiss-Japanese filmmaker Julie Sando offers a moving encounter between two lonely souls, in an intimate account built around identity and reconciliation, somewhere between documentary and autofiction.
Fuku Nashi is a fascinating film, as much a documentary born from an urgent quest for identity as a fictional look at the uprooting of its director. Julie Sando, the Swiss-Japanese filmmaker and artist trained at the HEAD in Geneva, films with surprising maturity the difficult encounter between two lonely souls, who have remained distant for too long. The visual aspect of this difficult intimate dialogue also bears witness to a long process of immersion, indispensable to the documentary perspective. Indeed, reality and cinematic fiction incessantly merge, and do so from the first nocturnal shots of an introspective movement that precedes a mise en scène of daily life composed of shade and light. Through the delicate observation of everyday silences and gestures, the camera's presence opens up this middle ground that is vital for reunions in fiction and the real liberation of sensitive and painful speech, built around identity and the need for acceptance. A personal work, Fuku Nashi is a delicate and moving account that makes a lasting impression.
Javier Martín
Fuku Nashi, 2022
As Strong as a Beast, As Free as a God, 2017
KNH (What Remains From The Walls), 2014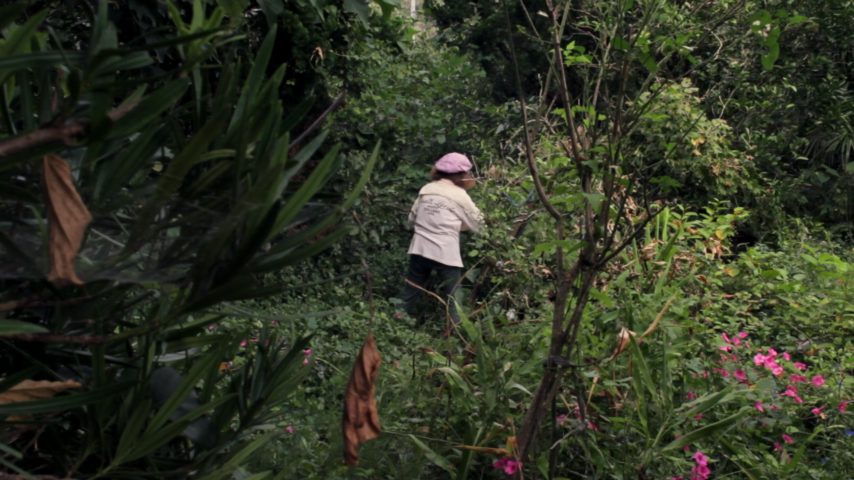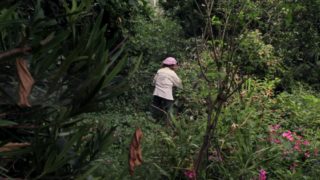 Watch this film in cinemas
From 15/04/2022 18:00 to 18/04/2022 18:00
If the player doesn't play, you don't have the right accreditation/pass
Disclaimer
The films are geoblocked and may only be watched from Switzerland. They are rentable during 72h and a playback of 4h. As you've started this film, you have now 4h to complete your screening.
The use of recording devices, cameras or cell phones, as well as any attempt to download the films is strictly prohibited. All films are imprinted with forensic and visible watermarking to trace illegal recordings. We thank you for supporting and protecting the work of the filmmakers.

Visions du Réel team
Production
Wadimoff Nicolas
HEAD – Genève
Yara Atz
JoY
Sales contact
Julie Sando
JoY Films
joy.filmproduction@gmail.com
+4122 558 57 90