Supertime
Daniel Kemény
Switzerland | 2022 | 72 min
World premiere
Language : Italian
Subtitles : English, French
When the coronavirus hit Europe in 2020, Laura and Daniel were not ready to spend 24 hours a day together in the same place. After the first days of romantic and culinary idyll, their relationship begins to suffer, with jealousy and bursts of ego undermining what seemed like a perfect love story. With complicity and empathy, Supertempo depicts an experience shared by many.
Daniel and Laura are a bright young couple. They are both progressive, interested in social and political issues, cultivated, sporty and good looking. He is a film director, she is a teacher. They seem to embody an ideal union; yet when the lockdown befalls them, their seemingly flawless life begins to wobble. This scenario – which will certainly seem familiar to many of us – is the starting point of this witty and smart anatomy of a relationship. Our protagonists first re-enact a sort of honeymoon of fried delicacies and lasagne, but soon enough, jealousy, gender issues, work instability and overinflated egos will pop up before our eyes, calling into question the idea of the couple as the main pillar of our society. Daniel Kemény and Laura Donato stage a couple's crisis which mirrors the one of a country under siege from a pandemic and living in constant political turmoil. With the savvy use of a small apartment as a stage, and featuring a deserted Rome illuminated with pure beauty, Supertempo is a neat snapshot of a shared experience fixed forever in our memories.
Rebecca De Pas
Supertempo, 2022
La sauna sul tetto, 2020
Sòne, 2020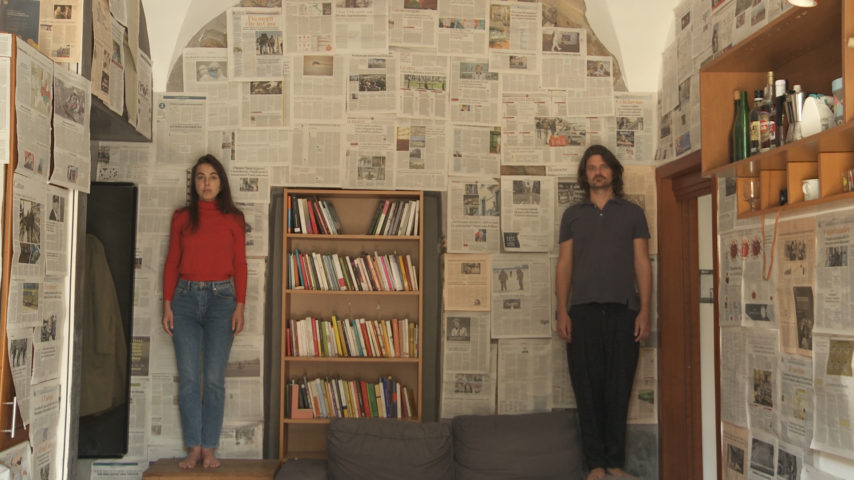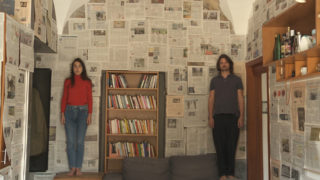 Watch this film in cinemas
From 14/04/2022 18:00 to 17/04/2022 18:00
If the player doesn't play, you don't have the right accreditation/pass
Disclaimer
The films are geoblocked and may only be watched from Switzerland. They are rentable during 72h and a playback of 4h. As you've started this film, you have now 4h to complete your screening.
The use of recording devices, cameras or cell phones, as well as any attempt to download the films is strictly prohibited. All films are imprinted with forensic and visible watermarking to trace illegal recordings. We thank you for supporting and protecting the work of the filmmakers.

Visions du Réel team
Screenplay
Daniel Kemény
Laura Marzi
Silvestro Maccariello
Editing
Davide Vizzini
Maria Iovine
Production
Michela Pini
Cinédokké
Michael Beltrami
RSI - Radiotelevisione svizzera italiana
Sales contact
Laura Donato
Cinédokké
info@imagofilm.ch
laura@imagofilm.ch
laura.donato@cinedokke.ch
info@tikino.ch
+41 919226831
+41 914674076
+41 764503393
+41 76 450 33 93‬