Für immer Sonntag
Steven Vit
Switzerland | 2022 | 85 min
World premiere
Languages : Swiss German, English
Subtitles : English, French
Rudi Vit belongs to an endangered species: he is a senior executive who is due to retire after 43 years during which work was the centre of his life. Steven, his son, follows this moment of transition with his camera. He paints a clinical and sensitive portrait of an ordinary 20th century man who reconnects with family life, from which he has long remained a distant figure.
Steven Vit recounts a childhood spent in a conventional family, just like the countless ones started in Switzerland and elsewhere: a devoted mother destined to be a home-maker and an often-absent father, who would call from the other side of the world to say "good night" and come home with clothing steeped in the smells of planes and hotel rooms. But for Rudi Vit, it is time to take his leave and plan for a new life, in which work will no longer be the central focus. It is in this moment of crisis and fragility that his son chooses to discover a being he barely knows. Camera in hand, he accompanies him to Asia on his last business trip – before the traditional leaving party celebrating an exemplary 43-year career in the same company – then gets closer to him, step by step, as he questions his desires and his place within his marriage. Going beyond the range of a family film, My Old Man paints a clinical and sensitive portrait of a 20th-century "boomer", an archetypal figure of an endangered species.
Emmanuel Chicon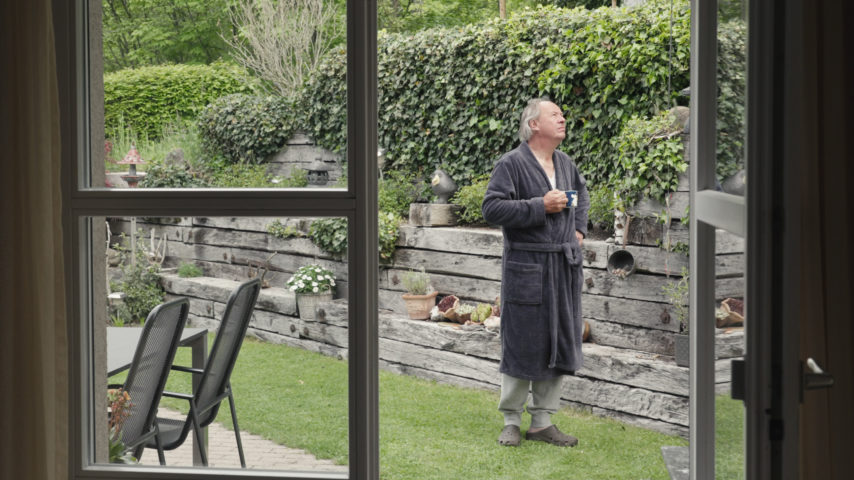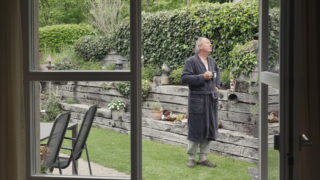 Watch this film in cinemas
From 12/04/2022 18:00 to 15/04/2022 18:00
If the player doesn't play, you don't have the right accreditation/pass
Disclaimer
The films are geoblocked and may only be watched from Switzerland. They are rentable during 72h and a playback of 4h. As you've started this film, you have now 4h to complete your screening.
The use of recording devices, cameras or cell phones, as well as any attempt to download the films is strictly prohibited. All films are imprinted with forensic and visible watermarking to trace illegal recordings. We thank you for supporting and protecting the work of the filmmakers.

Visions du Réel team
Production
Louis Mataré
Lomotion AG
David Fonjallaz
Lomotion AG
Urs Augstburger
SRF - Schweizer Radio und Fernsehen
Sales contact
Louis Mataré
Lomotion AG
louis@lomotion.ch
+41313880066