Ruth Beckermann
Austria | 2022 | 100 min
Swiss Premiere
Language : German
Subtitles : French, English
Josephine Mutzenbacher or The Story of a Viennese Whore, as Told by Herself is an erotic account written in 1906. Staging a casting for a fictitious adaptation of the book, the acclaimed documentary filmmaker Ruth Beckermann asks men of all ages to read extracts of this scandalous book. The result is a witty, thought-provoking glimpse into how society shapes our eroticism.
Josephine Mutzenbacher or The Story of a Viennese Whore, as Told by Herself is an erotic book published at the beginning of the 20th century by an anonymous author. The book has been banned for decades, yet its popularity in Austria and beyond has been considerable. In spite of what is stated in the title, the book is most probably a cross-gendered fiction – meaning a book written by a man pretending to be a woman. Its pages feature very vivid descriptions of sex and abuses (also involving children) against the backdrop of a Vienna where promiscuity and misery reign. Organising a fake casting, Ruth Beckermann brings together men aged 16 to 99 to stage a reading of the book, igniting discussions and theories about male desire and how it has evolved over the past decades. With a sage use of "director's authority", Beckermann captures fantasies without moralising, but rather questioning hypocrisies. The result is an honest, thought-provoking, sometimes funny but always precise investigation into the construction of male sexuality.
Rebecca De Pas
Mutzenbacher, 2022
Joyful Joyce, 2019
The Waldheim Waltz, 2018
The Dreamed Ones, 2016
The Missing Image, 2015
Those Who Go Those Who Stay, 2013
Jackson/Marker, 2012
American Passages, 2011
Mozart Enigma, 2006
Zorro's Bar Mitzva, 2006
Homemad(e), 2001
A Fleeting Passage To The Orient, 1999
East Of War, 1996
Towards Jerusalem, 1991
The Paper Bridge, 1987
Der Igel, 1986
Return to Vienna, 1984
The Steel Hammer Out There On The Grass, 1981
Suddenly, A Strike, 1978
Arena Squatted, 1977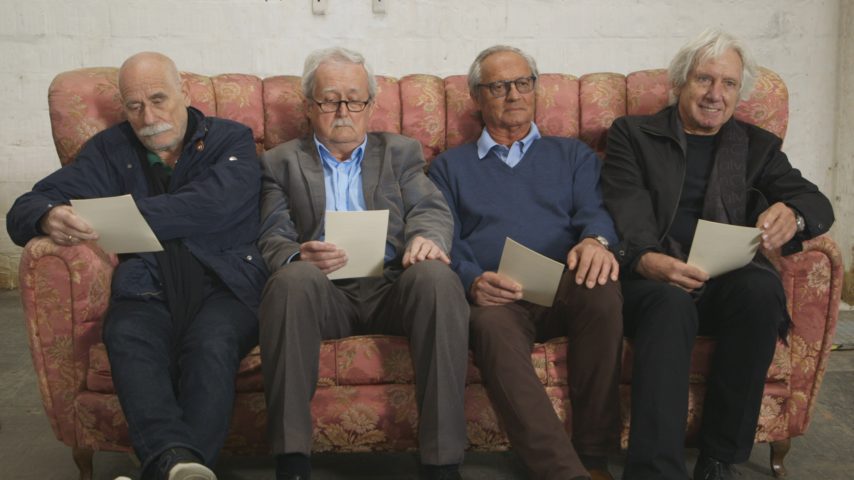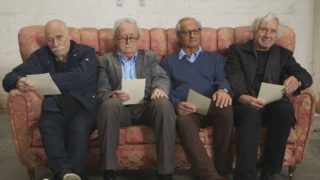 Watch this film in cinemas
From 13/04/2022 18:00 to 16/04/2022 18:00
If the player doesn't play, you don't have the right accreditation/pass
Disclaimer
The films are geoblocked and may only be watched from Switzerland. They are rentable during 72h and a playback of 4h. As you've started this film, you have now 4h to complete your screening.
The use of recording devices, cameras or cell phones, as well as any attempt to download the films is strictly prohibited. All films are imprinted with forensic and visible watermarking to trace illegal recordings. We thank you for supporting and protecting the work of the filmmakers.

Visions du Réel team
Production
Ruth Beckermann
Ruth Beckermann Filmproduktion
Sales contact
Ruth Beckermann
Ruth Beckermann Filmproduktion
sekretariat@ruthbeckermann.com