Des problèmes d'affichage? Cliquez
ici
.
49th edition: a new step
Six months away from its next edition, which will be held from 13 to 21 April 2018, Visions du Réel unveils its new visual identity. A year before it celebrates its 50th edition, Visions du Réel is in fact embarking upon a new step with its new artistic direction and a new logo.
For the poster, a photo taken at the heart of the Festival in 2015 by a young local artist, Delphine Schacher, has been chosen.
Learn more about these new visuals >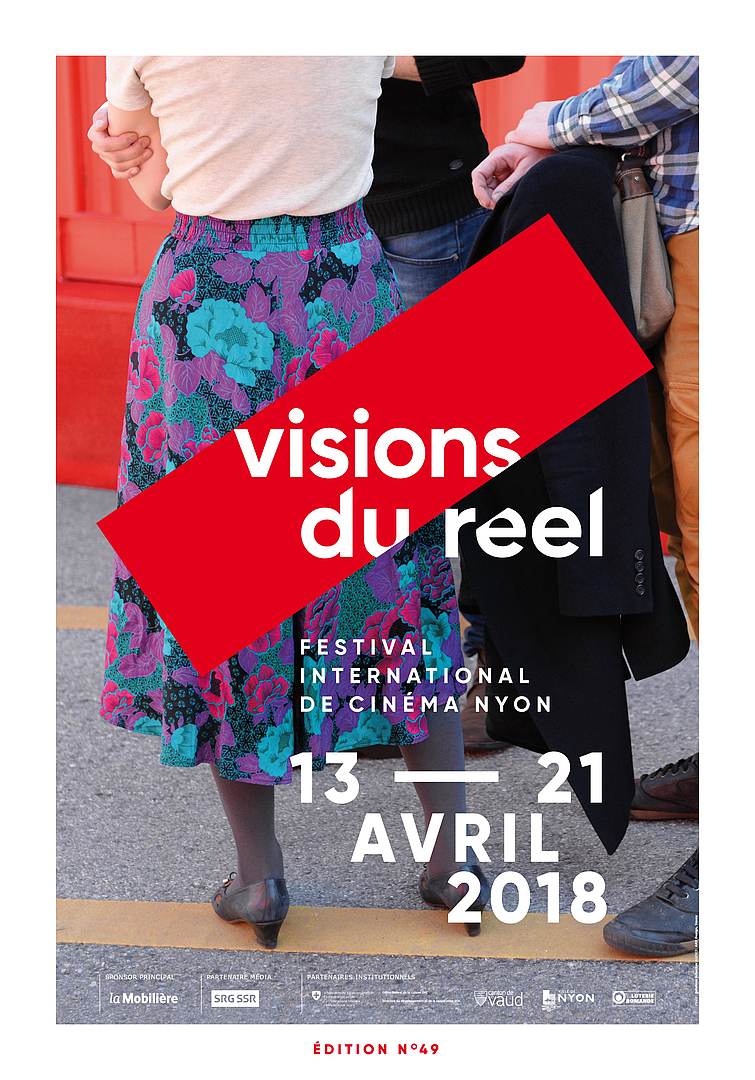 ---

---