Des problèmes d'affichage? Cliquez
ici
.
---
Raving Iran | Helvétiques section
Anoosh and Arash are two DJs of Tehran's underground house music scene but the fight for their right to party is very tough. Follow the lives of two young people fighting for their freedom. Present at Visions du Réel, Anoosh and Arash will make you dance on Sunday 17 April at the Bar du Réel!
16.04 17:00, Théâtre de Marens
17.04 12:00, Salle Communale
17.04 22:00, Bar du Réel – Let's Dance with Blade and Bears – Free entry
Raving Iran: trailer and tickets | Helvétiques section | Let's Dance!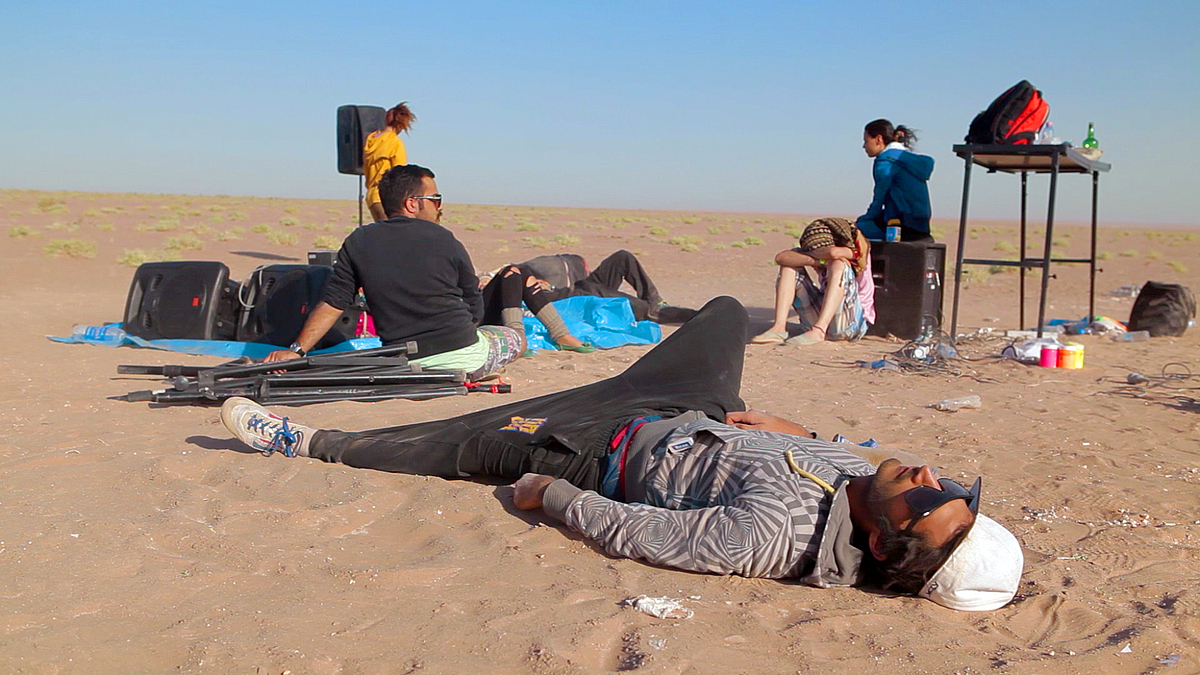 Opening film in Gland: a modern-day Cinderella
The opening film of the Festival will be screened again at Théâtre de Grand-Champ: a YouTuber in New Orleans posts her a cappella songs. In a kibbutz on the other side of the world, a musician arranges them into a patchwork of videos unearthed on YouTube.
16.4 20:15, Théâtre de Grand-Champ – opening of the programme in Gland
Presenting Princess Shaw : trailer and tickets | Grand Angle section
A breath of fresh air at the Festival!
During the Festival, come and discover the productions by young directors at l'Espace Jeunesse (La Grenette, Place du Marché 2) and follow the Festival from the point of view of the talentuous writers of the Blog des Jeunes.
Let's dance!
More music for the second day of the Festival with Dj Rude Boys at the Village du Réel and It It Anita at La Parenthèse. Come to dance and meet directors and Festival-goers from all over the world. Free entry at the Village du Réel and at La Parenthèse
16.4 22:00, Bar du Réel & La Parenthèse
Let's dance programm
---